Welcome To Western Clay
Western Clay has been supplying high quality bentonite into various industries since 1973. Our products have been used in many different applications throughout the United States and the world.
About Western Clay
Our employees own the company and strive to make products we can be proud of. Western Clay has had employee shareholders since 1992. In 2011 the employees purchased 100% of the company.
Skilled and Experienced Leadership
Together our management team, along with our employees, have the years of experience that it takes to get the job done right safely and efficiently the first time.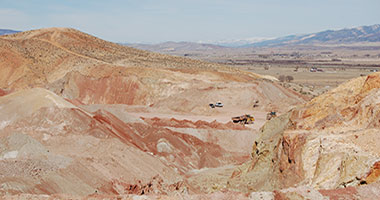 Our Mining Process
We are committed to running a mining operation that is safe, efficient, profitable, and environmentally responsible. Our mine is located on world class deposits with dependable long term reserves.
Western's Processing Capabilities
We specialize in Bentonite processing and packaging. We provide customers the best product to meet their expectation for quality and reliability at a fair price.
Western's Quality Assurance
Our products are continually tested from the mine to the finished product in order to meet the highest standards and customer requirements.